Factory Connection specializes in providing "Fashion Forward, Name Brand" merchandise for customers in small to medium size markets.
With more than 300 stores in 15 states and growing rapidly, Factory Connection is a destination shopping experience for many of our customers. Factory Connection offers a wide selection of brand name fashions for Juniors, Misses, Plus, Men's and Young Men's, along with accessories and shoes.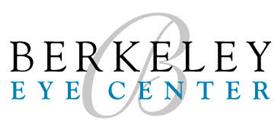 Huntsville Eye Center  With a reputation that spans more than 60 years, Berkeley Eye Center is recognized as one of Texas' most established comprehensive eye care facilities. In addition to our 22 clinics and optical locations located throughout the greater Houston area, we also offer patients the added access and convenience of five state-of-the art laser eye centers throughout Texas, and the Caplan Surgery Center, a Medicare-licensed ambulatory surgery center for outpatient cataract care.
As pioneers in the field of cataract and refractive surgery, our surgeons continue to set the standard in the field of LASIK laser vision correction, cataract removal and implantation, retina care and glaucoma management.
The goal for Berkeley Eye Center is to provide you with affordable, superior eye care and unparalleled customer service.
Joetta's  Once upon a time, a mother and daughter caught a wild hair to share their love of different styles and fashion and started up a little traveling boutique based out of Crabbs Prairie, TX.
Since then, we have decided to grow and expand our blend of western fashion with a modern chic vibe, so that we can share it with the world!
We have grown tremendously and are so excited to be settled down in brick and mortar here in our hometown of Huntsville, Texas.  But don't worry you'll still catch our little trailer going down the road from time to time! Our goal is to bring you the best of the best!
XOXO ~ Sandra Joetta & Mo
Lee Baron Fashions is a family run clothing business that's main focus is on community outreach.
The Fuel Your Sole Initiative
Fuel Your Sole (FYS) is Lee Baron's ambition to restore the urban communities where we live, work, and thrive. As a business, our goal is to fellowship with the residents of Huntsville and surrounding communities. We strive to provide academic encouragement to local schools, promote environmental growth, and create economic opportunities.
What FUEL Your Sole means to us?
Feel the culture
Unite the communities
Express yourself
Lead the movement
Fuel Your Sole Pledge
I achieve my goals and follow my dreams.
I make a difference by encouraging my peers to be better.
I give back to the community and serve others.
I will FUEL MY SOLE to make the world a better place.
Elegant Nails where high-quality service meets class and sophistication. Our goal is to offer you nothing short of the finest service and care you deserve. We wish to welcome every guest as one of our own where they can have a relaxing, professional, and enjoyable experience. Elegant Nails is a proud local and family-owned small business. We provide services for children, men and women in our salon located inside West Hill Mall in Huntsville, Texas. .